Moroccan Diamond/Stripes Azilal Rug L9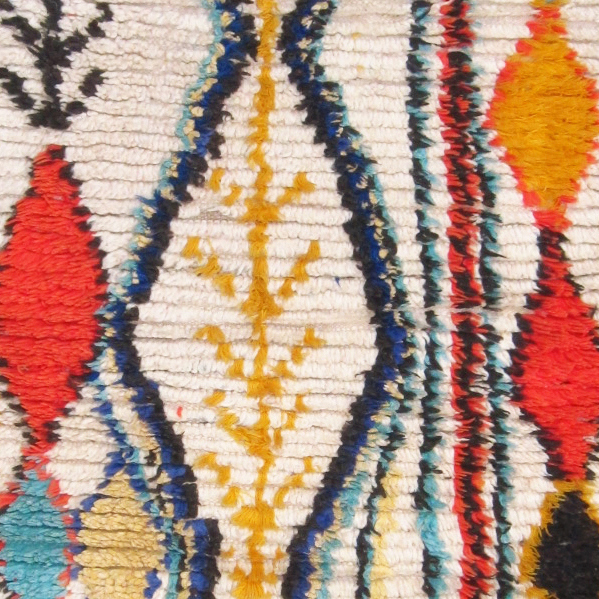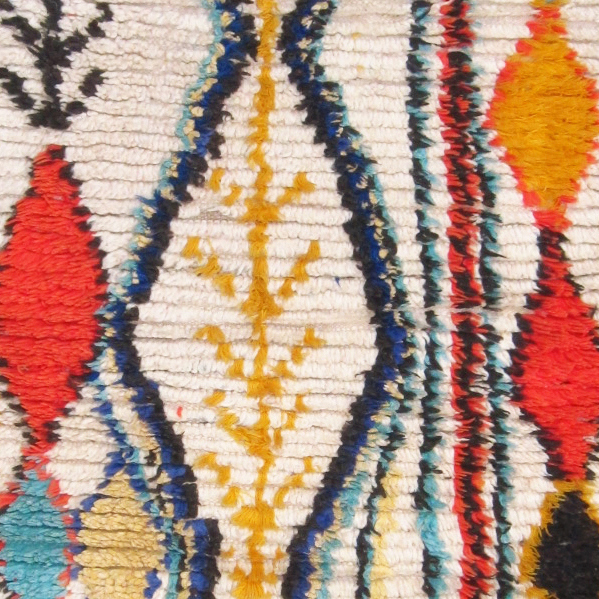 sold out
Moroccan Diamond/Stripes Azilal Rug L9
This is a typical example of the skill and primitive style of rug woven in the Atlas Mountains of the Azilal region of Morocco. Woven almost exclusively by female peasant weavers, these rugs are methods of storytelling, with both abstract and pictographic tribal signs of their ancestors to express motherhood, childbirth, and daily rural life. Wonderful striations and deep patches of colored diamonds against a cream background. Perfect for an entryway, or also as a wall hanging.
Excellent condition. However, as with most antique and vintage items, slight imperfections are inherent and wear is consistent with age.
Dimensions: 4'7" x 2'7", not including fringe.