Moroccan Red & Indigo Wool Kilim Rug L4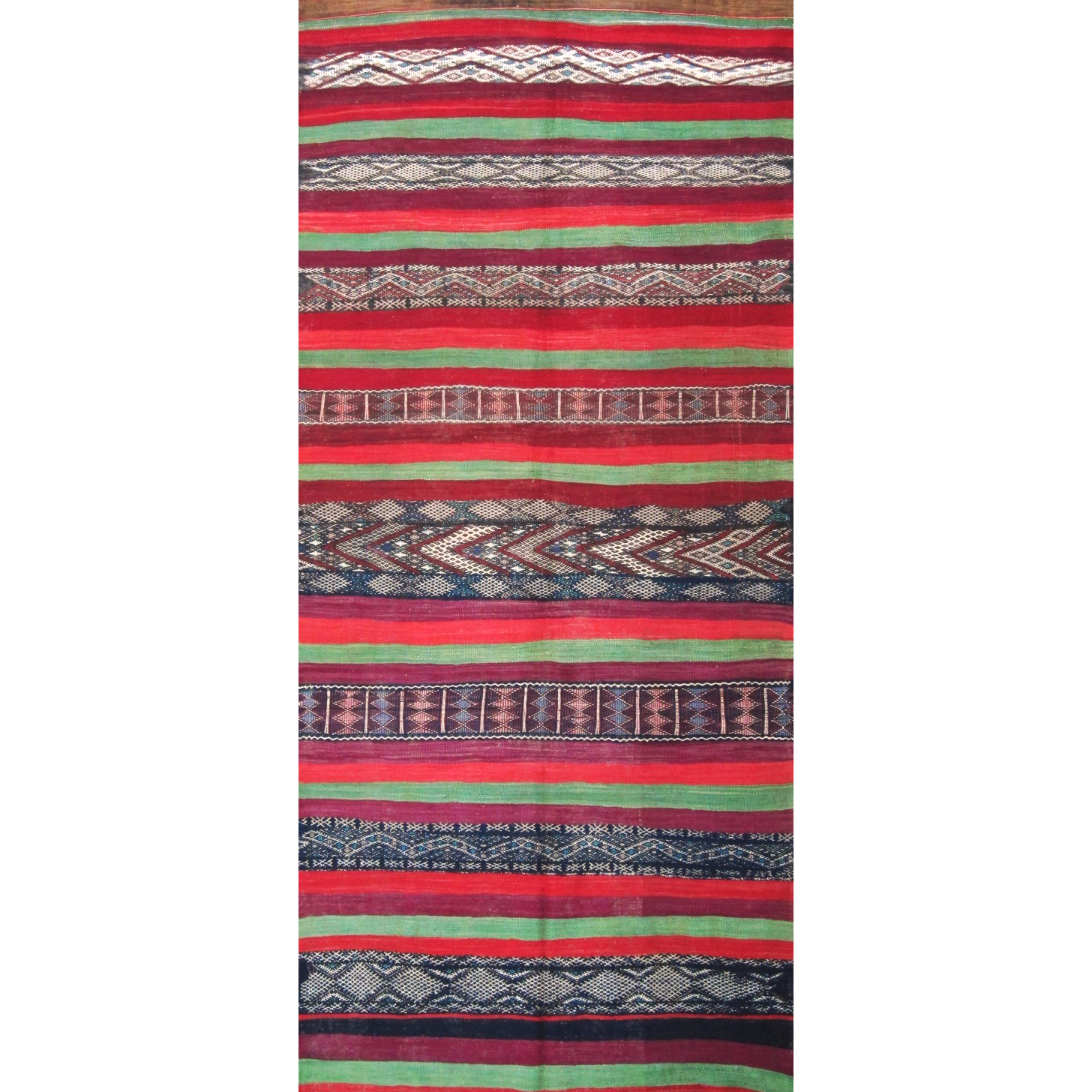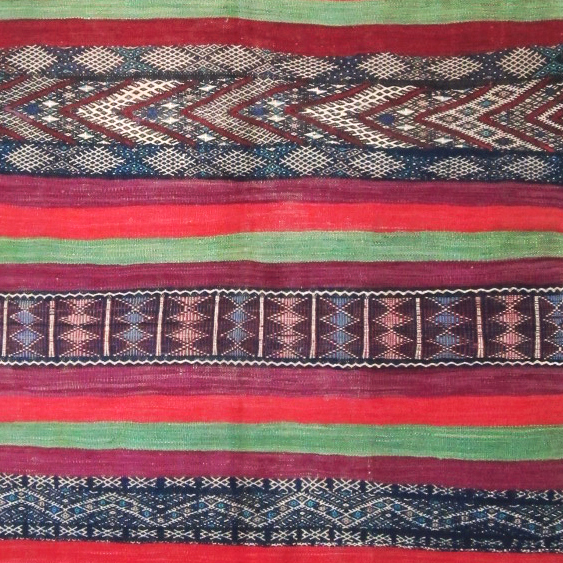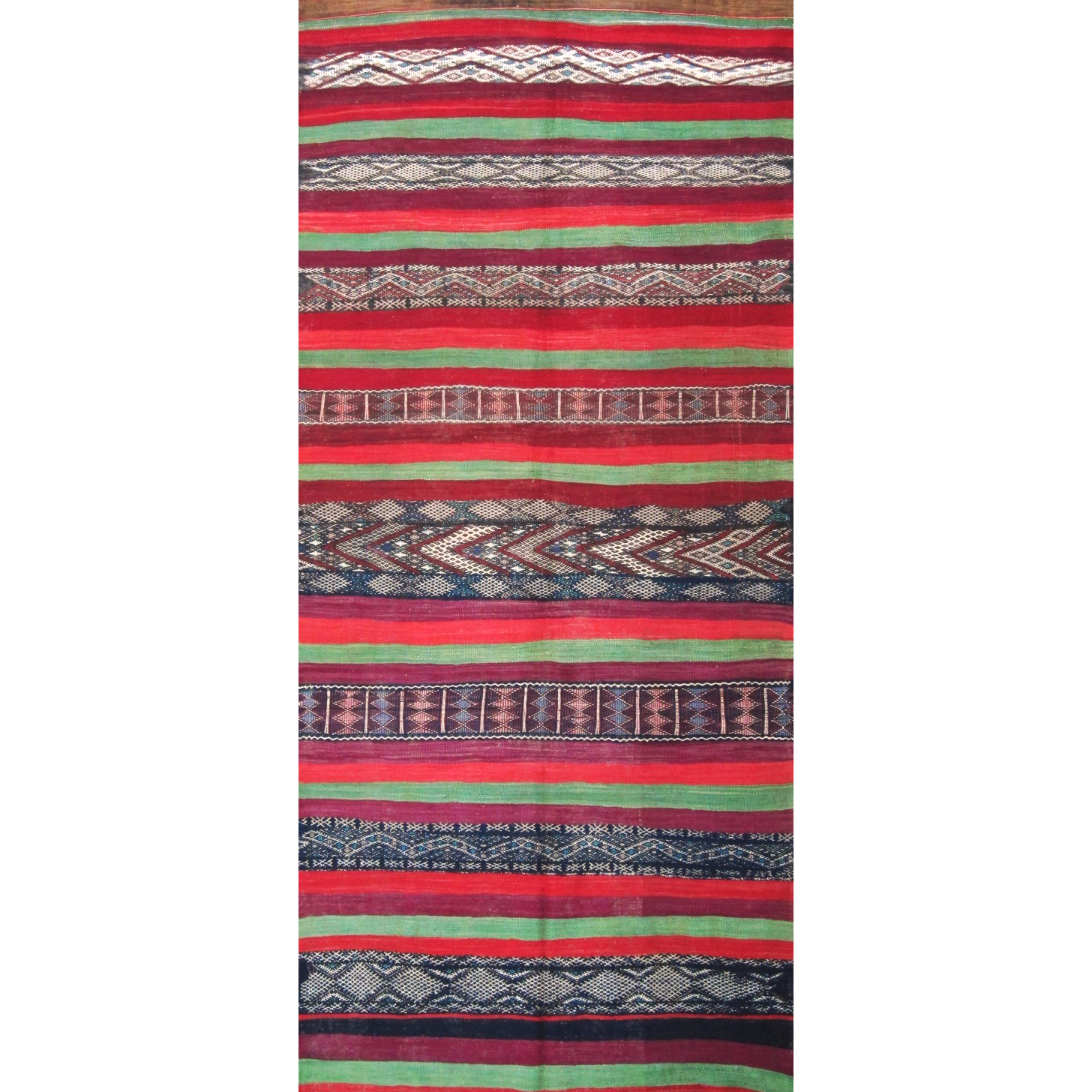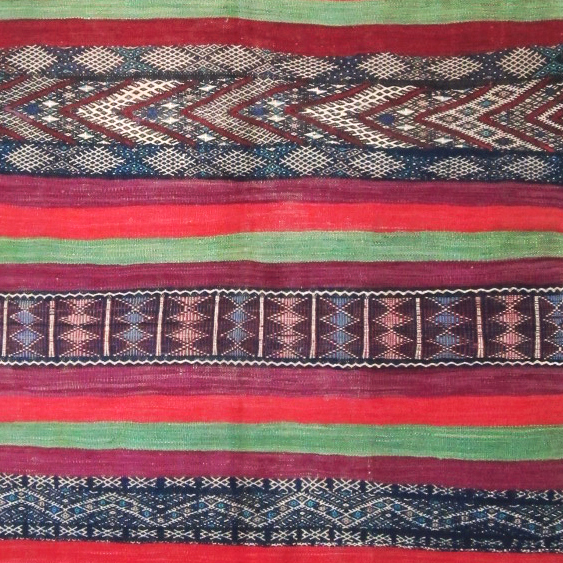 sold out
Moroccan Red & Indigo Wool Kilim Rug L4
This is a large, long, stunning example of the flat-weave Kilim style rug hand-woven by Berber women of the Middle Atlas Mountains of Morocco. Repeated bands of impeccable geometric, tribal motifs, heightened by the background of optic stripes of red, green, purple and indigo. Wonderful rich tones with complex and modern detail.
Very good condition. However, as with most antique and vintage items, slight imperfections are inherent and wear is consistent with age.
Dimensions: 11'5" x 5'1", not including fringe.