Muuto Nerd Bar Stool, High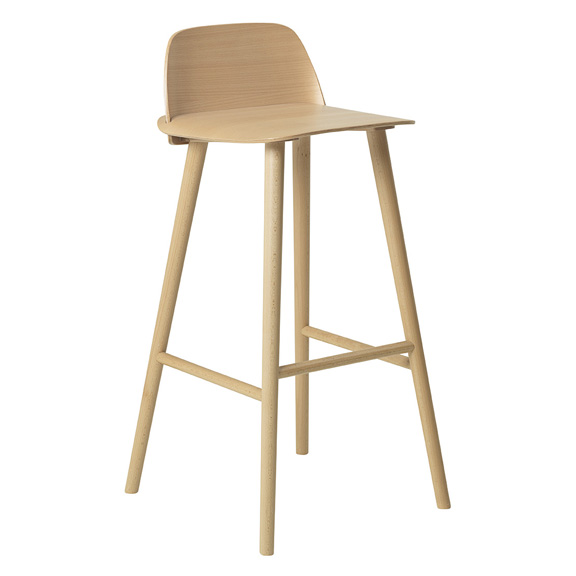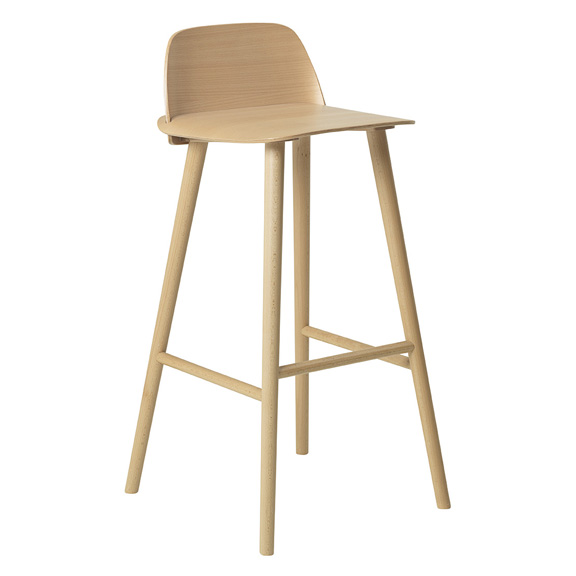 Muuto Nerd Bar Stool, High
Designed by David Geckeler, the NERD BAR STOOL is a modern Nordic take on the iconic all-wood chair that effortlessly reflects its classic Scandinavian design heritage. The seamless integration of the Nerd's back and seat is a unique feature providing both enhanced comfort and an inviting personal look. Crafted with the highest quality materials, the Nerd chair provided the winning design for the Muuto Talent Awards 2010.
Muuto Nerd Bar Stool is available for special order in two heights and a variety of colors: beech, black, dark green, dark grey, grey, oak, petroleum and red.
Material: Lacquered ash or oak wood, felt pads. Wood is PU lacquered.
Dimensions:
HIGH: W 16"W x 14"D x 35"H, Seat Height 29.5"
LOW: 16"W x 14"D x 31"H, Seat Height 25.6"
Shipping/delivery will be invoiced separately.