Pendleton Nike N7 Blanket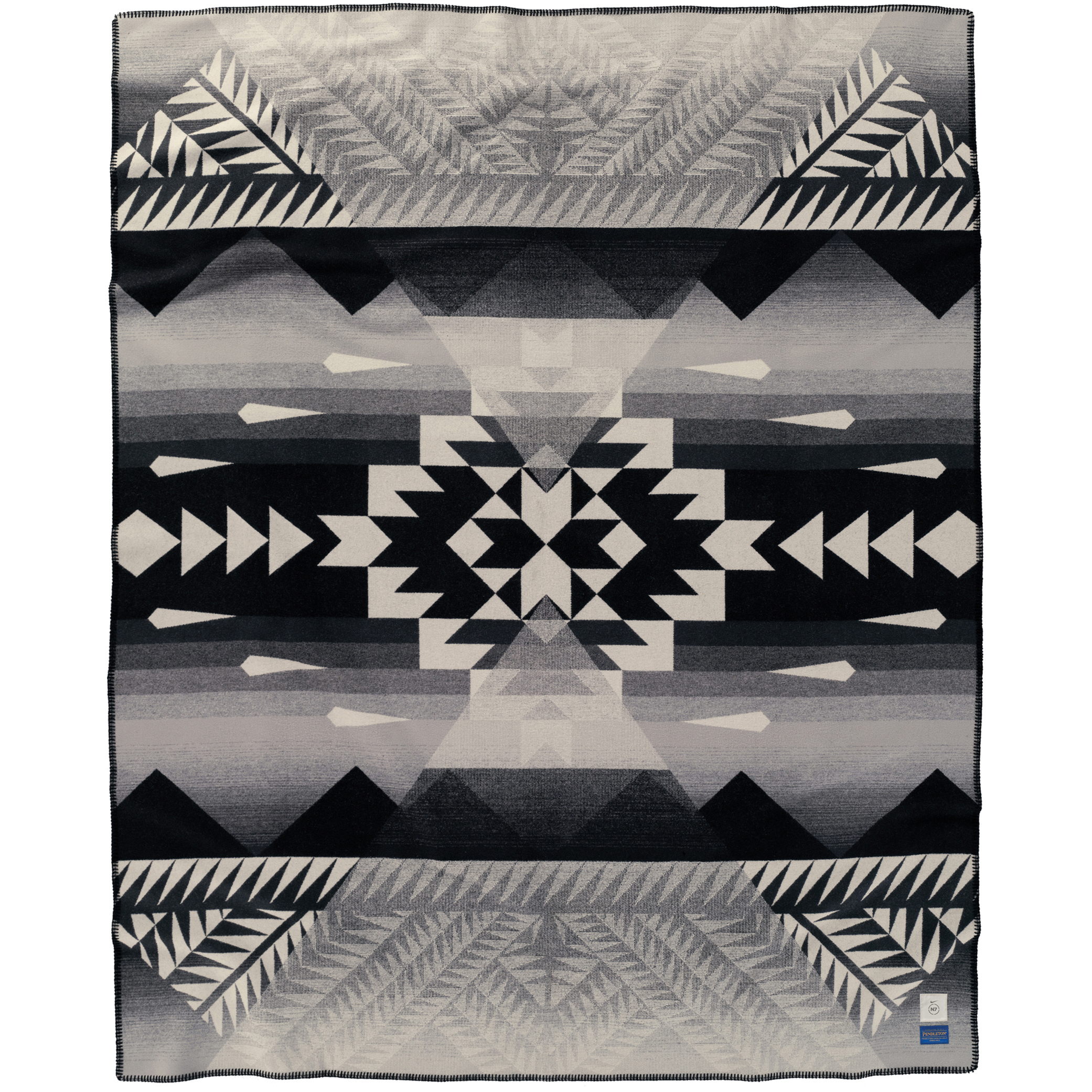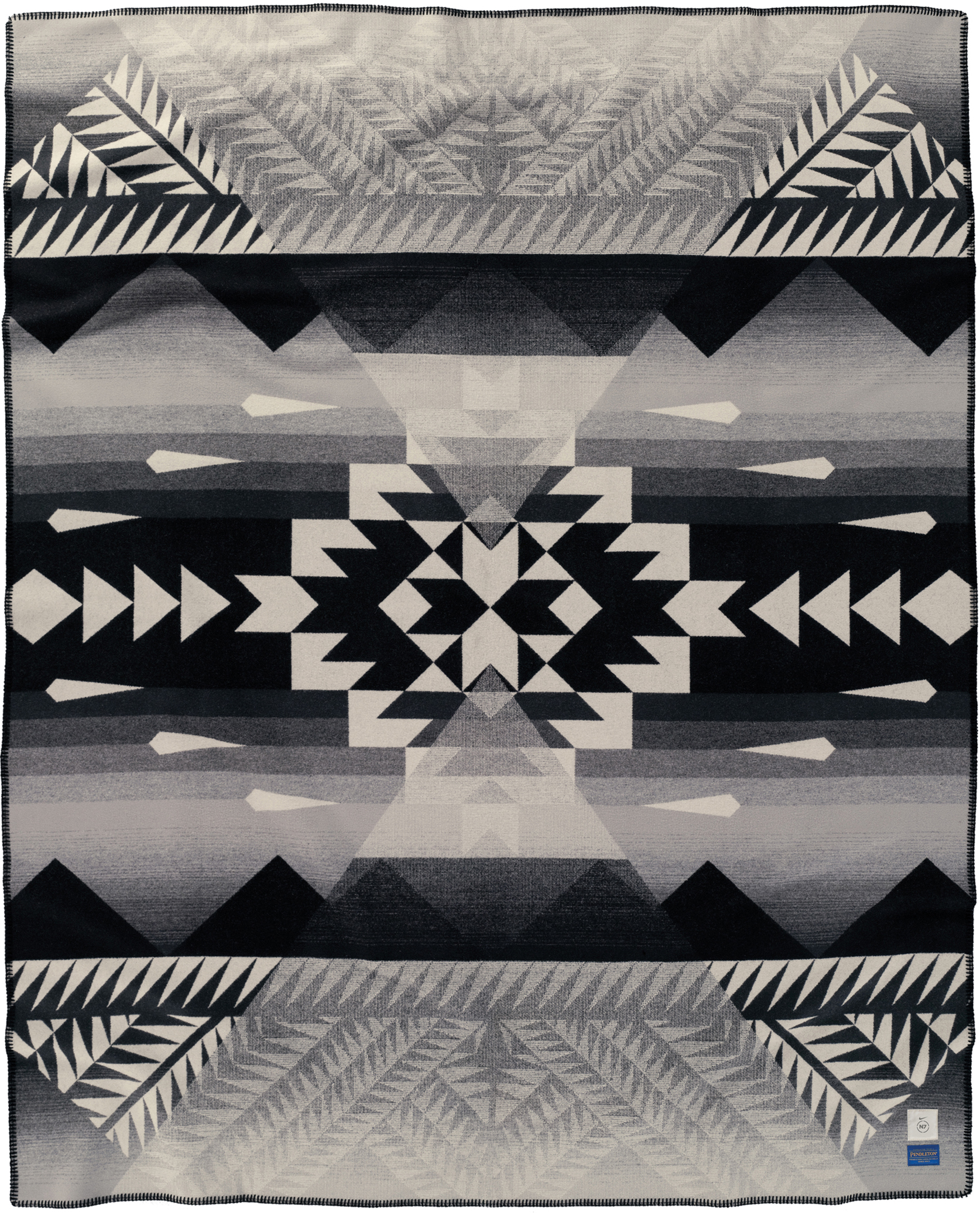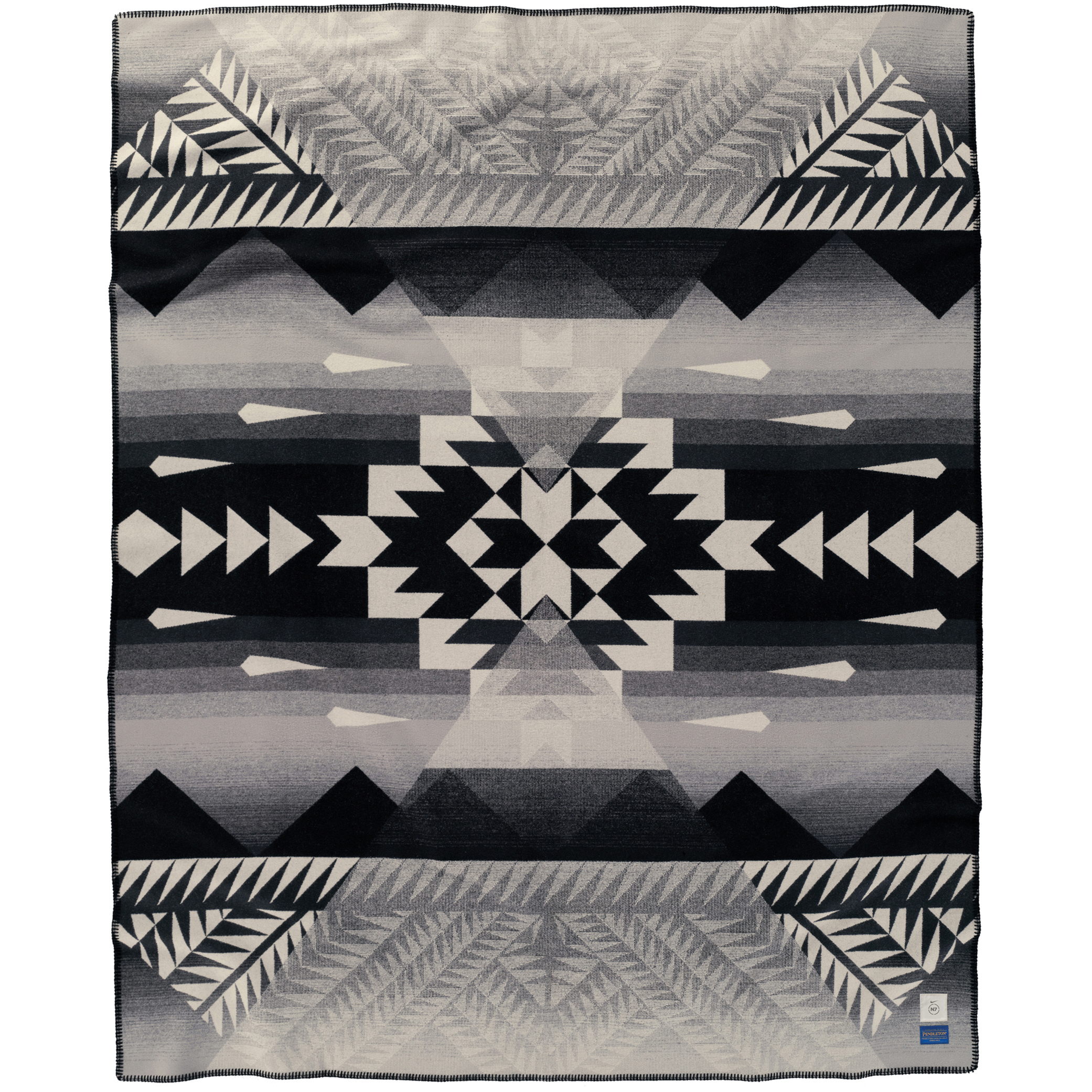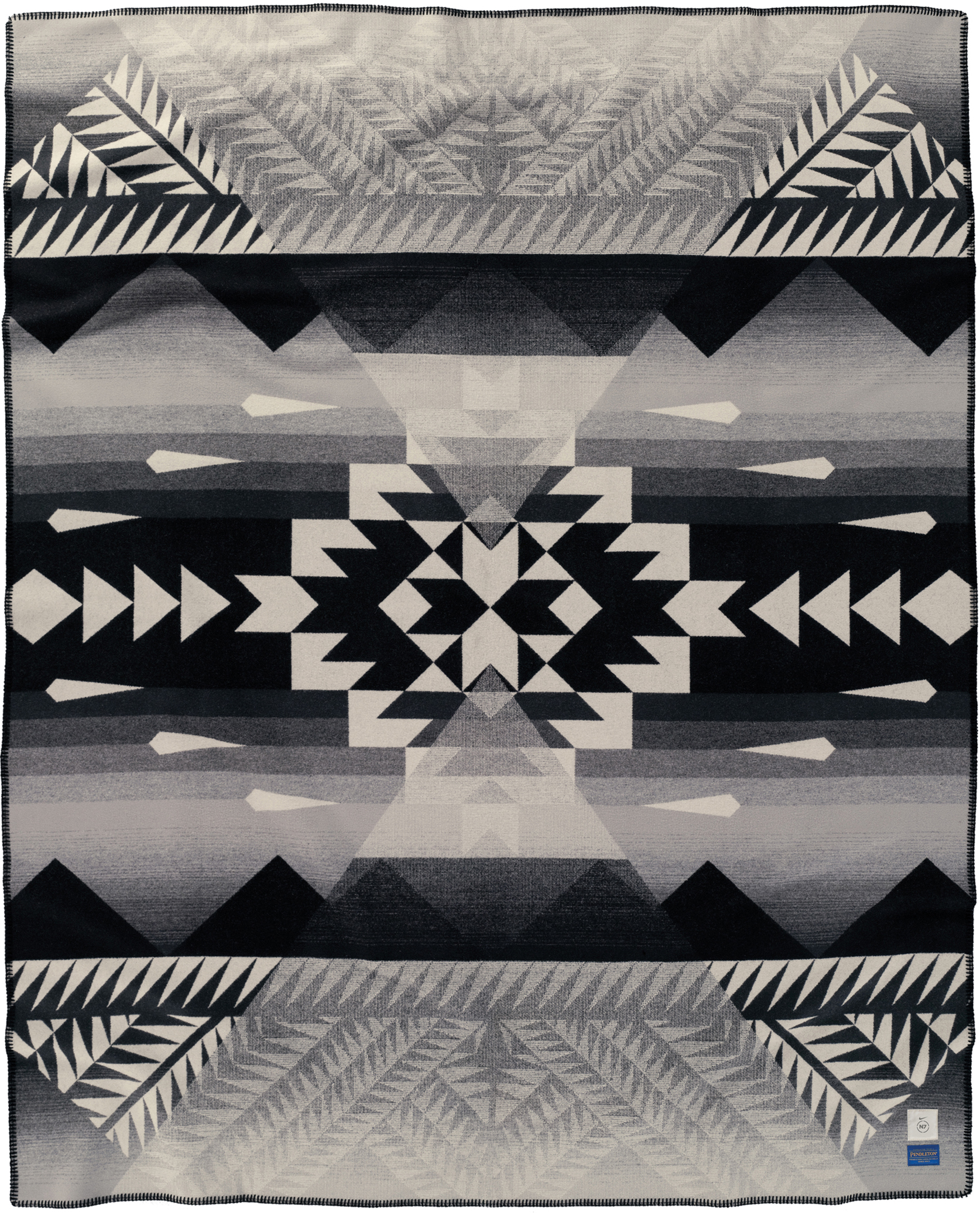 sold out
Pendleton Nike N7 Blanket
THIS ITEM IS AVAILABLE FOR PRE-ORDER ONLY.
Pendleton Nike N7 Blanket is expected in stock at the end of April and will not ship until beginning of May. This product is a limited edition. Quantities are limited.
Innovation meets tradition with this collaboration between Nike N7 and Pendleton Woolen Mills. For inspiration, Nike designer Derek Roberts looked to traditional Native American dress and how the patterns work together to create a garment. He started at the bottom of the blanket with a smaller pattern of arrows that repeats and grows in scale toward the center. The top is a mirror image of the bottom. Putting a unique twist on the traditional Pendleton blanket, he used only black and white instead of the usual multitude of colors. The result is a distinctive, contrast-driven look that subtly blends black and white to create varying grey tones in heathered and color-blocked designs. The center of the blanket prominently features the Nike N7 mark–three arrows pointing back to signify past generations, three arrows pointing forward to signify future generations, and arrows in the center to represent the current generation. The arrows, sometimes appearing as triangles or other shapes, convey both movement and balance. The blanket reverses for a positive/negative visual effect–with a black base on one side and white on the other. Includes the iconic blue Pendleton Woolen Mills and black and cream Nike N7 labels.
A portion of the proceeds from this blanket will be donated to the American Indian College Fund.
Nike N7 Mission:
Nike N7 is committed to inspiring and enabling participation in sport for Native American and Aboriginal populations in North America. We believe that sport has the power to unleash human potential. A physically active lifestyle promotes more than exercise. Involvement in sports and physical activity leads to greater self-confidence, enabling youth to be a force for positive change in their communities.
Dimensions: 64" x 80"
Unnapped, whipstitch binding. 82% pure virgin wool/18% cotton. Dry clean.
Made in the USA.